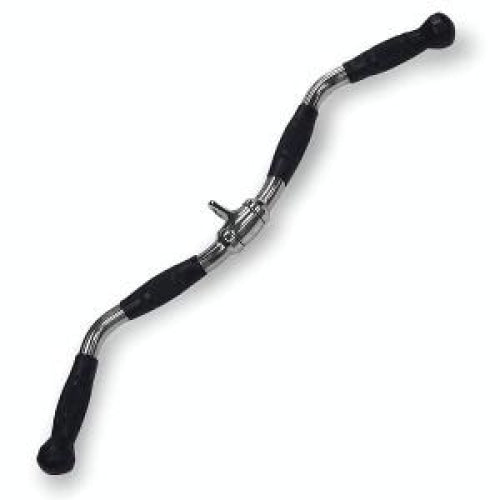 Pro-Grip™ Revolving Curl Bar
Biomechanically designed for the most complete arm development possible. Two sets of comfortable knurl-textured rubber grips allow close-grip or wide-grip curls and triceps press downs with flawless control and balance. Angles on this bar were designed specifically for peak bicep and triceps contraction. Solid steel, 29"L, 7 lbs.
PICK UP or DELIVERY
Free in-store pick up.
Free shipping on most products.
Local inside delivery, assembly and equipment removal options available.
INSTALLATION
Our Fitness Exchange professional installation team will ensure your project is completed on-time, assembled and tested for safety, and trouble free. Contact us for an installation quote.
EXTENDED parts and labor warranty available.