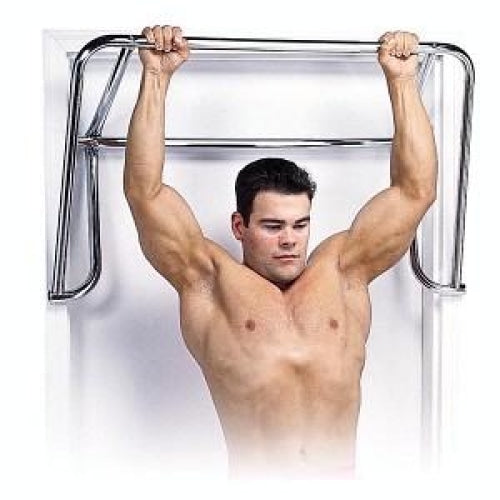 Uniquely designed Pro-Style Doorway Chinning Bar is constructed of heavy gauge reinforced steel. Multi-use design is large and sturdy enough for the big boys. Quickly and easily mounts to doorway frame. Infinitely adjustable from 29" to 38" in width and extends a full 10" out and away from doorway frame for head clearance when doing full-range pull-ups. Convenient lift-out design for easy storage. Includes mounting hardware. Capacity: 300 lbs.
PICK UP or DELIVERY
Free in-store pick up.
Free shipping on most products.
Local inside delivery, assembly and equipment removal options available.
INSTALLATION
Our Fitness Exchange professional installation team will ensure your project is completed on-time, assembled and tested for safety, and trouble free. Contact us for an installation quote.
EXTENDED parts and labor warranty available.