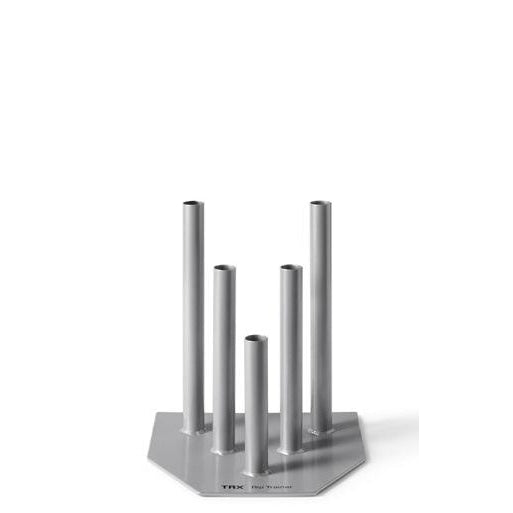 The Rip™ Trainer Stand provides convenient access and storage for up to five Rip Trainers on the fitness floor. Trainers and members can switch between different resistance levels to increase or decrease their challenge on the fly.
Every facility prefers an organized, functional fitness floor. The Rip Trainer Stand gives your members and trainers access to five Rip Trainers at once (at different or similar resistance levels) and keeps them stowed out of the way when not in use. If, for example, someone wants to up the challenge from a heavy resistance cord to an extra-heavy resistance cord, they can just grab the Rip Trainer with the heavier cord and get to work. 
Does not include TRX rip trainers.
Features:
Made of powder-coated, commercial grade steel.

No assembly is required.

The stand occupies less 2.5 square feet and weighs approximately 23 lbs. before adding up to five Rip Trainers.

TRX Rip Trainers are sold separately.



PICK UP or DELIVERY
Free in-store pick up.
Free shipping on most products.
Local inside delivery, assembly and equipment removal options available.
INSTALLATION
Our Fitness Exchange professional installation team will ensure your project is completed on-time, assembled and tested for safety, and trouble free. Contact us for an installation quote.
EXTENDED parts and labor warranty available.